Erm what can i say about Phillipines..... it was a shopping destination for my sister family and I. The reasons are, there a lot of choices (especially branded clothes) and the price much cheaper than KL.
We flew to Phillipines (Makati to be exact) twice a year.... in the middle of the year and during December. But since the Bomb blast in Glorietta Mall, Makati somewhere around last year, we decided to stop visit Makati for a while. We used to stay across the Glorietta mall and we spent each nite shopping and eating at Glorietta mall.
Fridge Magnet..... not much choices of Fridge magnet here in Makati, in fact, I cant found any shop that sale fridge magnet. Luckily there a one booth/stall in Clark airport (we fly with AA :p)
that sale fridge magnet which sale in USD (1 fridge magnet = USD2).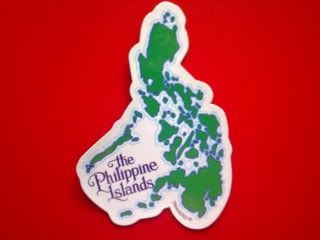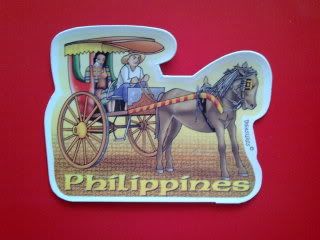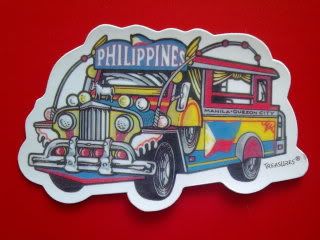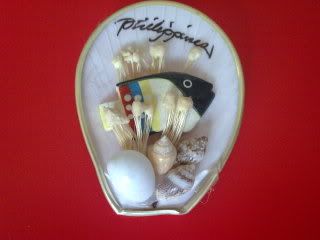 Ops i forgot to take picture of another two philippines magnet... will post it later k